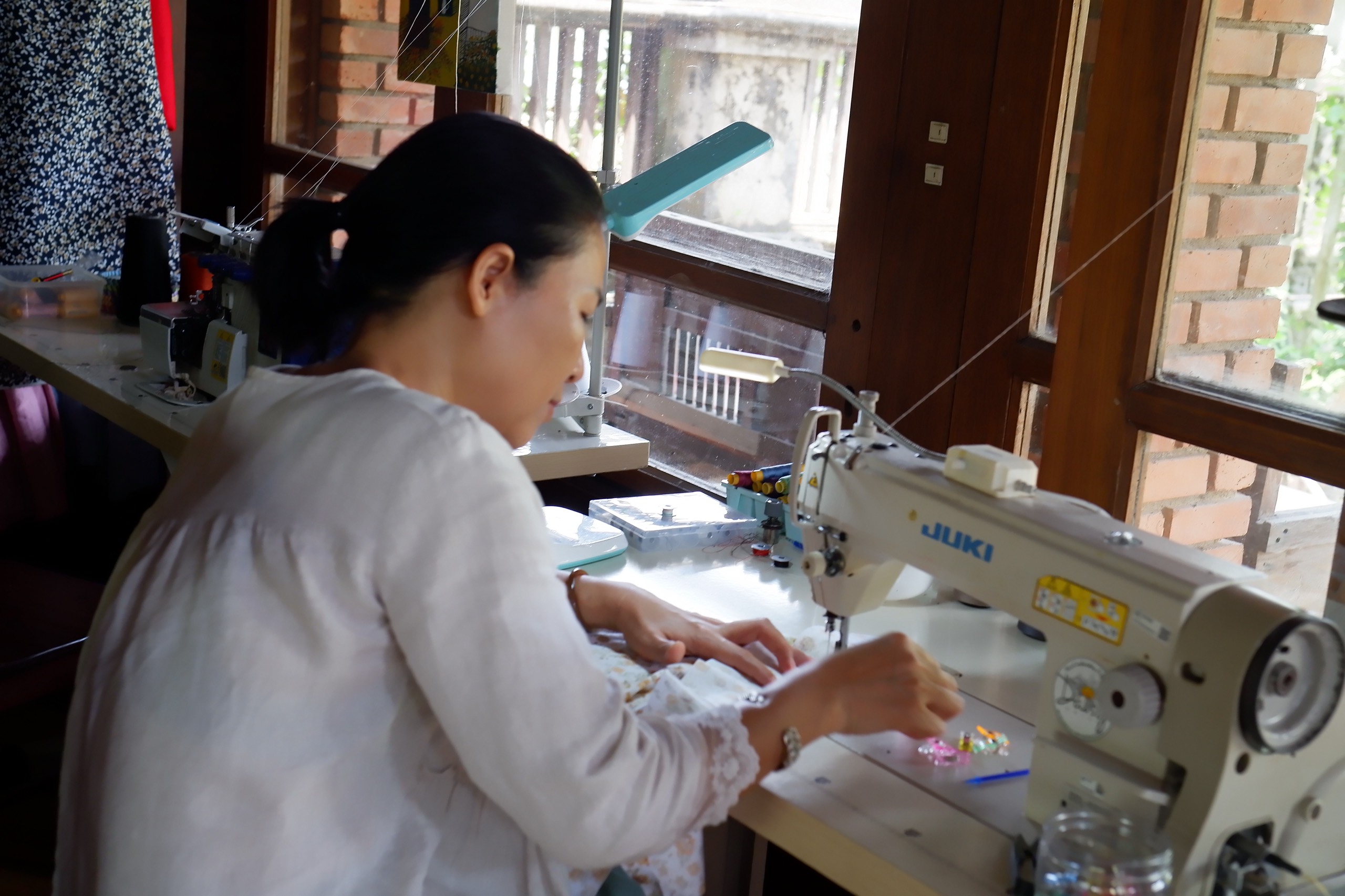 About Course
Online sewing class learning has become the new normal especially with the global pandemic making it difficult for people to gather in groups. Instead of feeling upset and lonely, tech-savvy individuals are making the most of this situation and learning new skills online. One such skill is sewing and the ever-popular trend of making your own clothes.
If you are someone who's interested in sewing, then you have probably come to appreciate the endless possibilities it offers. You may have sewn a variety of items like tote bags, curtains, pillowcases, and even simple dresses, but have you ever tried making shorts or pants with elastic?
Making shorts or pants with elastic is one of the most basic skills any sewist should have. Shorts and pants are a must-have in any wardrobe, and making them yourself is more cost-effective than buying them from the store. Plus, you can customize the shorts or pants to fit your body type and preferences.
If you are not able to attend a physical sewing class, don't worry, you can always learn online! This is where the single online sewing class – making shorts/pants with elastic comes in. This class is perfect for beginners or anyone who wants to refresh their basic sewing skills.
All you need to do is register for the class online. You can make the payment via PayPal to littledaisyhoian@gmail.com and then message the instructor to get your account. The best thing about this online class is that you can do it at your own pace and time. No need to worry about missing a class or being late.
The class will cover the following topics:
1. Materials Needed:
The instructor will provide a list of materials needed to make shorts or pants with elastic. You will learn about different types of fabrics and which ones are best suited for shorts or pants.
2. Making a Pattern:
You will learn how to make a pattern for shorts or pants. This will involve taking your body measurements and creating a pattern that fits you perfectly.
3. Cutting the Fabric:
Once you have your pattern, you will learn how to cut the fabric. The instructor will guide you on how to place the pattern on the fabric for maximum efficiency.
4. Sewing the Shorts or Pants:
The most exciting part of the class is when you get to sew the shorts or pants. You will learn how to sew the seams, the waistband, and the elastic. The instructor will also teach you how to finish the shorts or pants flawlessly.
5. Finishing Up:
Once you have completed making the shorts or pants, you will learn how to finish them up. This will involve trimming the threads, adding buttons or zippers, and pressing the fabric for a professional look.
This single online sewing class – making shorts/pants with elastic is perfect for anyone who is interested in sewing but cannot attend physical classes. You can learn at your own pace and in the comfort of your home. Plus, you will have a finished product that you can wear and show off to your friends and family.
In conclusion, sewing is a fun and fulfilling hobby, and learning it online is easy and accessible. With the help of this single online sewing class – making shorts/pants with elastic, you can become a sewing expert in no time. With your newly acquired skills, you can help reduce textile waste by making your own clothes and give a personalized touch to your wardrobe. Register for the class now and start your sewing journey!
Please make a paymant 59 usd to paypal account: littledaisyhoian@gmail.com.
Then message us to get the account to start learning today.
Show More
Course Content
How to cut a wide leg pants with elastic
How to take body measurements

How to cut a wide leg pants with elastic
Student Ratings & Reviews
No Review Yet