HOI AN HANDICRAFT WORKSHOPS
Fun things to do in Hoi An for rainy seasons, we offer the embroidery/ crochet/ craft workshops & tarot reading in your hotel lounge, hotel restaurant, or any cafe shop near your place. In order to make it more convenient for you to join us, and as way to say thanks for your support!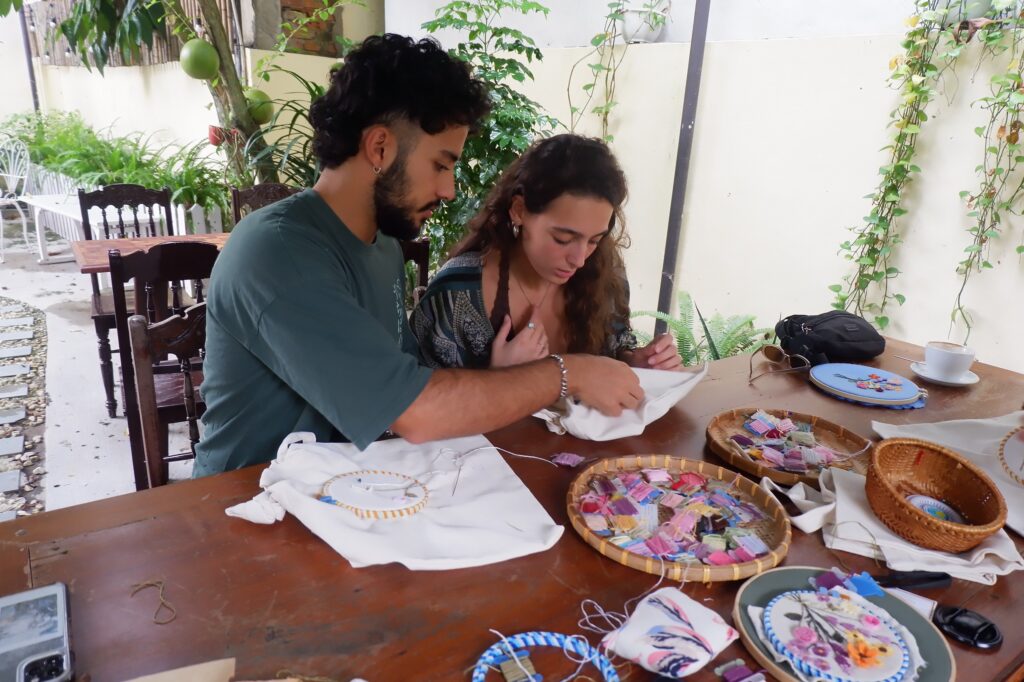 Learn the art of hand embroidery in 2 hours. 
You can decide the time/place to join the class.  
Easy to follow for beginners. Suitable for all levels.
Make your own favortite clothing.
Learn to cut and sew the fabric.
Bring your own clothes home.
Customizable in class time 
Learn the art of all crochet stitches 
Create your own crochet gifts
Free online videos and tutorials.
You can decide the place the workshop will be hold.
TAROT & ORACLES READING HOI AN
Learn more about yourself and gain insights into your life's direction.
Explore your options and make more confident decisions about your future.
Whether seeking guidance on career, relationships, or personal development, a tarot or oracle reading can offer valuable perspective and a renewed sense of clarity.
Hand embroidery workshop for beginners is one of top things to do in Hoi An.  Learn the beautiful art of…